Great accommodation, perfect location
We recently stayed in the bright, spacious and very comfortable Balcony Barcelona Apartment with gorgeous view of Prinsengracht canal. It was perfect for our needs. Marcel has a beautiful multilevel home with 3 apartments. He is a warm and gracious host. D & P

---
A hidden gem for art and design lovers!
We stayed at Marcel's Creative Exchange for the first time – and were welcomed by Marcel like old friends. We truly enjoyed the excellent design of our room, which was furnished with design classics and featured unique artwork by Marcel (such as current paintings or graphics he created for the LA Olympics in 1984). Marcel's open and warm style provided us with a unique experience connecting us with Amsterdam in the future. He took considerable time and introduced us to his art and interesting family history, uncovering the historical roots of Marcel's Creative Exchange as an institution for international artists, the enchanting cinema next door, and recent developments in Amsterdam. We hope to revisit Marcel's Creative Exchange soon!

---
Amsterdam in famiglia
Bellissimo week end lungo (4 giorni) ad Amsterdam. Ambiente accogliente e cordiale, grazie anche alla gentilezza e all'ospitalità del padrone di casa: Marcel, artista olandese che vive e lavora nella struttura, vero artefice del fascino di questa soluzione. L'appartamento in questione, "Barcelona Apartment", è spazioso, finemente arredato con opere d'arte e oggetti di design, dotato di un bagno, doccia e angolo cucina. Si trova al terzo piano, dopo un paio di ripide scale tipiche olandesi; è composto da una camera da letto matrimoniale e da un'altra camera con divano letto, tra di loro collegate, con ampie vetrate e un balcone con vista sulla strada principale e sul canale limitrofo. Il servizio comprende asciugamani, lenzuola e coperte, le stanze erano ben pulite. La location è ottima per raggiungere parchi cittadini, musei e centro storico. Marcel è disponibile a fornire indicazioni e suggerimenti per visitare Amsterdam (boat tour, bike tour, ristoranti, eccetera).
---
Fantastic family trip to Amsterdam! Great Discovery Marcel's creative exchange lodge
It is my 4th time to Amsterdam and it is the first time in my life that I stay in a house instead of a hotel. The experience was fantastic and repeat. Marcel's home is wonderful, much larger than a hotel room, clean and comfortable and very well located. Restaurantes, movie theater, Starbucks coffee, coffee shops, Leonardo that hs the best waffles, cappuccino and ice cream – ice cream across the street, canal view from the room with balcony; We took the 3 rd floor / two bedrooms, a bathroom and a kitchen. Marcel is a sweet heart. With his 82 years he was a perfect guest Anfitrión, he was very kind and he is an amazing artist! I loved his art and his house is to die for! No hotel can beat price quality of Marcel's. I would definitely return and I recommend it ❤️Silvina Warrior.
---
Ottima soluzione
Io mia mamma e mia sorella abbiamo soggiornato nella PATIO GARDEN SUITE ad ottobre del 2016.
Marcel è una persona squisita, ci ha accolto con ospitalità ed è stato prezioso per consigli sulla città e sui trasporti.
L'appartamento è comodo, impreziosito da veri pezzi di design, in centro e raggiungibile dalla stazione in poco tempo. Tutto perfetto!
---
I look forward to staying here again as soon as I can
Marcel's place is great. My wife, daughter, and I shared the top two rooms. They were certainly large enough and had plenty of light. There was a shower in the hall and a separate toilet room with a sink. There was also a separate kitchen with a sink as well. The accommodations were perfect for us. Beds were super comfortable. A gas fireplace kept everything cozy. Wi-fi was strong.
The location is hard to beat. You're within a 20-minute walk of pretty much everything you'll want to see in Amsterdam. And you're within a 10-minute walk of more shops, restaurants, and museums than you can see in a week.
But for us, the reason to stay at Marcel's is Marcel himself. People like him are the reason you want to travel in the first place. Holiday Day Inn desk clerks are the same all over the world, but Marcel is a pretty fascinating guy. He's smart, talented, very kind, and just generally an intriguing human being. He can be a bit mercurial, but the only time he snapped at us was when we deserved it–we were late checking out, and he needed to get the room ready for the next guests. He was back to being his gracious self a few minutes later.
Like I said in the title, I'll stay with him when we go back to Amsterdam. And if he ever wants to visit where we live, I'd open my door for him any day.
---
Appartamento caratteristico in posizione strategica
Siamo stati in questa struttura con la mia famiglia (moglie e due figli di 3 e 5 anni)
l'apt è molto caratteristico, luminoso e permette un soggiorno confortevole. La posizione per un turista è ottima. Il proprietario poi è una persona estremamente piacevole con cui ci si può intrattenere a fare delle conversazioni molto interessanti.
Da vedere il roof sul tetto che nelle giornate di sole garantisce momenti di piacere assoluto.
---
Geheimtipp für Ästheten
Ein verlängertes Wochenende mit der ganzen Familie bei Marcel und alle fühlten sich sofort zuhause und willkommen. Wir hatten zwei grosse Zimmer, eines mit Balkon, und auch eine kleine Küche, eine Dusche und ein WC in unserem Appartement. Alles sorgfältig ausgewählt, beste Qualität bei Betten und Textilien, Kunst und Design überall. Aber das Speziellste ist Marcel selber mit seiner offenen und interessierten Art. Unsere Gespräche über Amsterdam, über dieses charmante Wohnhaus, über das dazugehörige Kino um die Ecke, über Antiquitäten etc. werden uns in bester Erinnerung bleiben. Stefan & Regula mit Familie aus Zürich
---
Perfect weekend spot
My friend and I stayed at Marcel's for a quick wknd visit and cannot say enough.
The room we had was a huge space with everything we needed. Marcel is a gem and wonderful to talk to. The location was perfect for our trip and centralized spot in city.
Marcel is a famous artist and has a place in Palm Springs which I hope to visit him there as well!!!
---
Marcel's an oasis of calm in a teeming city!
We had the patio garden suite, an architect and an artist's dream! A little garden terrace beautifully comfortable beds surrounded by an impressive collection of objects of art and design many created by Marcel himself. Our five year old son had his own room which he loved!
Ide W , Ireland

---
Casa bellissima
Nel pieno centro di Amsterdam, a pochissima distanza dai punti di maggior interesse si trova la casa di Marcel che è pronta ad ospitarvi. Le camere sono bellissime e arredate con grande gusto e attenzione, il proprietario è una persona meravigliosa sempre pronto ad aiutare e a dare preziosi consigli. Visti i prezzi di Amsterdam e gli standard degli alberghi consiglio a tutti di provare l'esperienza di vivere Amsterdam alloggiando in questa stupenda abitazione.
Emiliano C , Italy

---
Una casa stupenda in una citta' stupenda!
La posizione permette di raggiungere i luoghi da visitare tranquillamente a piedi.
Arredata con estremo gusto e curata nei minimi particolari.le camere sono tutte bellissime.ottimo rapporto qualita' prezzo.
Il proprietario e' a dire poco fantastico!ci si sente come a casa!
Elisabetta , Italy

---
Marcel is a living novel
What a comfortable homey atmosphere in a museum of art. Marcel has been hosting people in his townhome for 45 years and has a sterling reputation for hospitality. Accommodations are clean and modern/stylish. The location is central. And when you sadly leave, you have Marcel as a new friend.
Tom K , Atlanta, AT, USA

---
Great Place
We were trully happy could stay in Marcel's Creative Exchange, it placed in the central, trem is just outside so easy to go to everywhere. Inside the house, the design of the interior was great with creative of spaces. In the room that we stay it was very clean and comfortable, very well design also and had a great soundsystem, never stay an a room like that before. The host, Marcel was very warm indeed, he told us about places that interested for tourist and how to go there, we enjoyed talking with him hours about everything. Soo we've missed him already…

---
Our favorite place to stay in Amsterdam
We lived our stay at Marcel's creative. The rooms were comfortable clean and spacious and beautifully decorated. The space was warm and inviting and felt like home. Everything we needed was there including our host Marcel who was the most welcoming host we ever have had at any BnB and we have stayed in many all over the world. He had all sorts of tips on places to eat and visit and we were very happy with all his recommendations. We will most certainly stay there again, we are a family of 5 and there was plenty of room for all of us. Our kids loved Marcel's, it was there favorite part of our Amsterdam visit.…
Anonymous , USA

---
Wonderful memories of Marcel's Creative Exchange
The bedrooms were beautifully appointed, comfortable, clean and inviting. Everything was perfect but the host Marcel made our visit that much more wonderful. He is a truly unique and giving person who welcomed us in like family and by the end of our 2 night stay we felt as much. We will most certainly stay here again next time we are in Amsterdam We have 3 kids, ages 16, 12 and 9, their favorite part of visiting Amsterdam was definitely staying at Marcel's. It's also in the perfect location for visiting all the sites and the neighborhood is one of the best in Amsterdam.
Kantmakem , Solebury, Pennsylvania, USA

---
Posizione strategica, disponibilità estrema e arredo bellissimo
Sono stata ospite di Marcel in Luglio per 4 giorni insieme alle mie 2 figlie. Malgrado le mie esigenze che sono mutate e comunicate all'ultimo momento è stato di una gentilezza e disponibilità eccezionale. I suoi consigli su come affrontare al meglio la visita della città sono stati molto preziosi. Lui è un artista e designer fantastico ed ha arredato la casa con gusto, eleganza e arredi di design. Non saprei cosa altro aggiungere La casa è una tipica casa di Amsterdam quindi con una ripida scala per arrivare agli appartamenti, ma vi assicuro che ne vale la pena. La posizione centralissima mi ha permesso di poter agevolmente raggiungere a piedi le più importanti mete d'interesse. Malgrado la posizione centrale la notte era priva di rumori molesti e si è dormito benissimo
Spero di poter tornare da Marcel presto per rivivere questa bella esperienza.
laura2000 , Italy, Lombardia

---
Il padrone di casa é una persona speciale!!
La casa di Marcel è in una Posizione fantastica,la cura degli alloggi è particolare e originale particolare e originale,la riservatezza e la disponibilità Di Marcel sono squisite!Torneremo sicuramente ad Amsterdam e in questa splendida casa…..Ludovica
Ludovica , Italy

---
Wonderful Location
Very comfortable beds and excellent location right in the heart of Amsterdam. Not for anyone with mobility issues, but we are both retirees and we managed the three plus flights. We would stay here again. This is a fascinating building with plenty of history which Marcel is most willing to share. He also provides recommendations on local attractions and eateries.
Beth D , Canada

---
Un séjour de charme
Central, lumineux, disposant du seul balcon de cette partie haute de Leidseplein, magnifiquement meublé, et disposant d'une "vraie" literie, cet appartement (comme les autres de cette même maison) est aussi chaleureux, lumineux, calme, et exceptionnel … que Marcel …!
Roblin P , Paris, France

---
A lovely time in Amsterdam
"I was lucky enough to win a trip to Amsterdam on Wheel of Fortune. I was skeptical at first, but after reading the reviews about Marcel & his lovely establishment I was looking forward to our stay.
The location was perfect for us. We were steps from restaurants, shops, and the public transportation line was literally in front of the property. There was some noise from the tram, but we got used to it, and the convenience of it was nice. We were also right next to the heart of the museum district. We stayed on the third floor unit with a kitchenette, private balcony & private bath.
Marcel was very helpful in every way we could imagine, and extremely knowledgeable about the city. He was very organized with lists of recommendations for all sorts of activities during our stay. Marcel is also a known artist in the Netherlands, and his entire home, including all the suites, are filled with his work. This made our stay that much more interesting. He certainly met if not exceeded our expectations.
The only issue that should be taken into consideration is the steps, coming and going from your apartment. They are steep, and it is pretty tough to get luggage, groceries, or anything else you can think of, including yourself after a long day, up and down. If you think you might have a problem with the steps, this might not be the place for you. Otherwise, I would highly recommend it!"
Frank M , USA | Price winner on the Wheel of Fortune
---
Nothing short of outstanding
"You cannot ask for a better location, more comfortable home to stay in or more fascinating host. if you are fortunate enough to get to stay here, all your stress will melt away and you will not want to leave."
---
Spacious, airy, stylish.
"Spacious? Half the cost of a hotel room, but twice the size.
Airy? Great views, high ceilings, light filled.
Stylish? Great pix, appliances, furniture, coverings, location.
Oh….and you need to be OK with stairs."
---
Great location and accommodations
"Very central in the heart of Amsterdam and nice bed & breakfast. Marcel is an awesome guy and very helpful tour guide. His recommendations on where to go and eat were spot on. Nice patio off room. Highly recommend."
---
A Unique Opportunity
"Four of us were lucky enough to stay with Marcel for four nights at his Creative Exchange in Amsterdam. We stayed on the top floor in the spacious Barcelona Apartment: two separate bedrooms with comfortable beds and a truly useful and well stocked kitchen (A tea kettle, coffee machine, plates, flatware, sugar, a refrigerator et al). The location is perfect for all the major museums, the trams, the most picturesque canals,restaurants, and a superb sandwich shop (Cora's). The rooms are exquisitely appointed with art and antiques, and the windows are large and sunny. What distinguishes this wonderful spot is, of course, Marcel himself. We relished his zest for life, his intimate knowledge of the city, his art work, and his humanity. We felt like friends rather than mere hotel guests, and the name Creative Exchange does indeed capture our time in Amsterdam. He encouraged us to tell our own stories, and he shared his stories with us. We are all in our seventies, but we climbed the steep winding stairs many times a day and were the better for it."
---
Per chi ama il design
"Sono stato in questo posto incantevole lo scorso ottobre, ma per mancanza di tempo non sono riuscito a scrivere prima una recensione. Partiamo dalla posizione: strategicamente perfetta, si raggiunge semplicemente con l'autobus dalla stazione centrale, sotto casa si trova la piazza di leid, sempre piena di ragazzi e movida, inoltre si trova a metà tra la zona dei musei ed il centro, entrambi si raggiungono comodamente a piedi. La casa è un concentrato di design, il proprietario (un Artista) mescola sapientemente pezzi di design nordico con classici del design italiano. Ma sicuramente l'aspetto più bello del soggiorno è dato proprio dal proprietario di casa, una persona fantastica che parla 5 lingue, estremamente acculturato e gentile, si è pienamente fidato di me della mia compagna, lasciandoci visitare aree della casa normalmente non visitabili, sempre attento alle nostre esigenze, egli fornisce indicazioni preziosissime sui luoghi da visitare o su dove mangiare (uno su tutti Cora), fidatevi ciecamente di lui e lui si fiderà di voi. Lui è una presenza discreta ma non invadente. Una persona MAGNIFICA che ogni mattina cambiava i fiori freschi della nostra camera. Inoltre anche il prezzo se si tiene conto di dove si trova, è giusto. Spero un giorno di poterci tornare."
---
Wonderful Place, Wonderful Host
"My husband and I have recently stayed at Marcel's Creative Exchange in the two room balcony apartment. The apartment is spacious and graciously decorated. If you like to feel like you live where you are visiting, this is the perfect place to stay, especially because your host Marcel is happy to give you inside tips on where to go and what to do. Follow his advice and you will eat well and be sufficiently entertained. The location is super/central, but the room is peacefully quiet. Enjoy!"
---
It is a must!
"Staying at Marcels creative Exchange, boutique hotel has been a joy and it is a special experience.
You're quality and location is the best!
Thank you for all you're helpful advices what to do and where to go in Amsterdam. You are a very nice person and we love to come back as soon as possible."
---
Почувствуй настоящий Амстердам
"Это не просто отель, это целый дом в центре Амстердама на пешеходной улице, рядом с каналом принцев с прекрасным, гостеприимным и внимательным хозяином Марселем. Сам хозяин живет в этом же доме, отдельно сдаются апартаменты на втором и третьем этажах. Лестница наверх действительно НУ ОЧЕНЬ крутая!!! Мы бронировали апартаменты Барселона на 3-м этаже с балконом. Здесь можно завтракать или вечером посидеть с пивом и просто поглазеть на людей внизу. Нам все понравилось: вид из окон, оформление комнат в номере, мебель, удобная кровать. К душу (а там колонка) и туалету мы отнеслись с пониманием – трудно в таком старинном доме организовать более комфортные условия. Марсель всем мелочам уделяет внимание – обязательно проведет беседу с гостями, расскажет где поужинать, где пообедать, где купить билеты в музеи, куда сходить за продуктами, покупкой подарков, где погулять. За это ему огромное спасибо. Мы воспользовались всеми его рекомендациями – сплошные плюсы! Марсель в прошлом художник, очень пожалели что не привезли ему в подарок из России книгу об искусстве. Из разговора с хозяином я поняла, что русские туристы у него практически не останавливаются – есть сложности с языком, включая английский. За все время у него останавливался только 1 гость из Питера. А забронировать номер просто – надо по эл.почте написать Марселю письмо, договориться о цене и датах вашей поездки, а оплата уже при заезде. Марсель, спасибо и привет от Анны и Андрея!"
---
Una splendida esperienza
"Finalmente, dopo tanti anni, lo scorso weekend siamo riusciti a visitare Amsterdam e non potevamo avere fortuna migliore che scegliere casa di Marcel!
In pieno centro, con tantissimi locali sotto casa, il tram, la zona dei musei a meno di 5 minuti a piedi. L'intera città è a portata di passeggiata.
Una volta arrampicati sulle ripide scale, la casa ti accoglie e ti stupisce con un arredamento veramente ricercato, composto da tanti pezzi unici, uniti con maestria dal padrone di casa. Purtroppo abbiamo prenotato tardi e soggiornato nell'unica stanza della casa (con doccia e lavello in stanza ma con bagno esclusivo subito fuori -il bagno è una vera chicca da ammirare-), mentre le altre soluzioni offerte sono delle suite da restare sbalorditi, bellissime e spaziose.
La casa è pulita e sempre ordinata e se avrete la fortuna di poter fare un giro noterete pezzi d'arredamento veramente invidiabili. Marcel ci ha anche permesso di vedere il suo giardino sul tetto, da cui si ha una bella vista sul quartiere.
Considerate che la casa è divisa molto bene ma ci si incontra durante la giornata ed in queste occasioni Marcel è sempre stato una valida fonte di informazioni oltre che un simpatico compagno di chiacchierate, sempre però con un occhio di riguardo alla riservatezza e senza invadere mai gli spazi degli ospiti.
Non è inclusa la colazione ma il Thè ed il Caffè (americano) sono a disposizione degli ospiti, inoltre sotto casa c'è di tutto, da Starbuck a Cora (ottimi panini ed espresso), con locali che offrono colazioni internazionali e di tutti i tipi.
Nonostante qualche commento negativo (che non si può stare simpatici a tutti e qualcuno farebbe meglio a prenotare un hotel) vi invito a vivere la città come merita, e non credo si riesca ad avere di meglio ad Amsterdam, se si vuole vivere davvero in una di quelle bellissime case che ammiriamo dal di fuori, a passeggio per la città.
Concludo con la speranza di tornare e lo consiglio a tutti voi (e di trovare questa volta una della suite disponibili!).
Grazie ancora Marcel, a presto."
---
Il nostro incantevole soggiorno
"Siamo una famiglia con due bambini e da poco siamo tornati da Amsterdam dove abbiamo alloggiato per una settimana presso Marcel's Creative Exchange. Non potevamo fare una scelta migliore. La casa di Marcel è un bellissimo edificio storico nel centro della città in una delle vie più prestigiose, vicinissima alla fermata del tram che in pochi minuti collega alla stazione centrale (usato giusto un paio di volte perché qualsiasi punto d'interesse e' facilmente raggiungibile a piedi). Nelle immediate vicinanze si trovano i musei più importanti, nonché innumerevoli locali, negozi e ristoranti. Il nostro era un appartamento a l'ultimo piano, affascinante come del resto tutta la casa, arredata con il gusto di un vero artista che si evince nella ricerca dei particolari e non lascia nulla al caso. Le camere sono molto spaziose e luminose. Marcel si è rivelato una persona molto accogliente, gentile e disponibile. Dal primo giorno ci ha fornito tutte le informazioni per vivere Amsterdam non come un semplice turista. Ci ha fatto visitare il suo cinema che è il secondo più antico d'Europa e abbiamo goduto anche di una spettacolare vista su Amsterdam dal suo incantevole giardino sul tetto della casa. Come in tutte le case storiche anche in questa le scale sono piuttosto ripide. Noi lo abbiamo vissuto come particolarità e possiamo affermare che è un piccolo sacrificio in confronto alla bellezza del luogo. "
---
Vacanza ad Amsterdam
"La casa di Marcel Van Woerkom colpisce al primo impatto. Per me è stato un sollievo ed una vera sorpresa scoprirla dopo aver cercato a lungo tra case e alberghi. Il suo sito è fatto molto bene, ricco di particolari e di belle immagini. Ci chiedevamo se poi, come talvolta succede, alle nostre aspettative corrispondesse la realtà. É stato proprio così. Sali una ripida scala e ti trovi in un posto fuori dal comune e con i una persona fuori dal comune. Marcel anagraficamente può dirsi una persona anziana, ma lui è un fanciullo e ne conserva la vitalità. Vero talento di artista, ha studiato ogni dettaglio e, cosa che depone a suo favore, ha fatto tutto da solo. Amante dell'interior design, vivere e osservare era una gioia continua. La casa è la sua casa. Lui ci vive, ma è di una discrezione assoluta. Siete suoi ospiti e, se lo gradite, lui è prodigo di racconti e informazioni in tante lingue, poiché è un vero poliglotta. La posizione si è rivelata perfetta. Il quartiere, quartiere dei musei vicino agli antichi canali, è uno dei più affascinanti della città. La casa è una posizione animata, eppure silenziosissima. Facevamo colazione guardando i tetti, dove ogni tanto si posava un gabbiano. Marcel ci ha portato a vedere il vecchio cinema, che fa parte della casa. Lo seguivamo come bambini curiosi attraverso vestiti, scale e corridoi. Si è arrampicato su una scala a pioli per mostrarci la terrazza e lasciarci storditi. Vero incanto. Marcel ha un animo romantico, la sua sensibilità ci ha colpito ed ha fatto della nostra vacanza ad Amsterdam una vera magnifica vacanza. Ci torneremo e ci manderemo tutti i nostri amici."
---
Chère Marcel
"Nous avons passé un excellent moment chez Marcel. Ses conseils avisés nous ont permis de découvrir un autre Amsterdam moins touristique mais tellement charmant. Notre double chambre était parfaite pour 4 personnes, nous sentions comme à la maison. Merci encore Marcel pour l'agréable soirée au cinéma. Nous ne risquons pas d'oublier. A très bientôt Amsterdam ou ailleurs…."
---
Thank You!
"Dear Marcel,
I cannot thank you enough for hosting my mother, my sister, and myself at your Creative Exchange this summer. We absolutely loved your space and loved meeting YOU. You were so kind and helpful and generous and fun, and your place was so beautiful and perfectly located. If I ever get the chance to visit Amsterdam again (which I do plan to do), I will try above all else to come visit you and stay with you again, and next time I will make time to watch a film, too. ;o)
Thank you for being so wonderful."
Catherine , Colorado, USA
---
Oasis in the Middle of Everything
"My husband, two 19 year old boys and I spent three nights at Marcel's recently and had the most wonderful time. Marcel is a lovely host and had excellent recommendations for restaurants (De Jaren, in particular) activities, and his home was delightful: beautifully presented with lots of natural light. We had the two room suite on the top floor with a balcony on the front room overlooking the Leidsestraat. Be aware that being in the Middle of Everything means noisy nights, though I had no problem sleeping. As is typical of canal houses the stairs are very, very steep, so if you have mobility issues this may not be the place for you.
We have invited Marcel to visit us in California and will return to his guest house when we return to Amsterdam."
Paloma , Sacramento, CA, USA
---
Amsterdam mit Stil kennen lernen
"Bei Marcel fühlt man sich gleich zuhause – in einem wunderschönen, typischen Alstadthaus, ausgestattet mit Designklassikern vom Feinsten und den schönen Bildern des bekannten Grafikdesigners Marcel van Woerkom. Wenn Marcel da ist, und nicht in seinem zweiten Wohnort Palm Springs, lernt man die Herzlichkeit von Amsterdam schnell kennen. Wer die schönen Seiten von Amsterdam erkunden will, wer an Kultur interessiert ist und wer gerne nahe beim Gastgeber wohnt, dem sei dieser wunderbare Ort empfohlen."
---
It's lovely to come "home"
"Just a quick note to say we are enjoying our stay and to thanks you for the extra care and attention. Is't lovely to come "home" and feel looked after. "
Leslie & Sue , Ottawa, Canada
---
A charming experience!
"If you want a personal and charming experiece in every way, Marcels Creative Exchange is a good choice.
We had a suite of lovely rooms with a kitchen and a balcony on the top floor. Everything was spotlessly clean, decorated in a tasteful, personal style, and the madressees were great quality.
Meeting and chatting with Marcel throughout our stay, hearing many interesting stories of his life, became an integral part of our visit and good memories.
The only thing that prevents a rating of 5 stars is the fact that the toilet and shower, though adequate, did not live up to the otherwise high standards. "
Riismller , Aarhus, Denmark
---
Thank you, Marcel!
"Ah, to go back to Holland, a country that changed my life in 1969. And, to spend three glorious evenings at your B and B, it was wonderful.
Marcel is a very kind host and the rooms are more than comfortable.
For those who never knew Holland, beware of the very steep stairs leading to the series of rooms. I assure you, though, you will become used to it. I did as an American teenager whilst living there in the 1969."
Madeleine H , New York, USA
---
Marcel will stay in our hearts forever
"Accommodations come and go, with fond memories and unique experiences but Marcel's Creative Exchange and Marcel will stay in our hearts forever. Where else can you enjoy a roof garden and tour The Cinema theater build in 1914, entering through Marcel's walk-in closet!"
Gail Lomotte , New York, USA
---
A very interesting stay
"It was very interesting to stay in this appartment. First of all, Marcel's philosophy that the historical center should be recreated in a form in which the old living mode and a new cultivated tourism coexist in harmony is valuable. Second, also in this context Marcel's tentative is original in his creation of a affascinating space "designed" deliberately. This is at the same time a most contemporary aspect of the city of Amsterdam too. So we can get an experience from inside to stay in a history of the city, also with rich conversation with Marcel. Third, in consequence we can avoid a tourism banale of mass, somehow in merging ourselves in a urban textile of Amsterdam. We'd like to have some friend among the inhabitants if we visit a city in a trip, but this is impossible in most of the cases. How could we be happy if we were able to enjoy a home-made cuisine in a city visited! Naturally also Marcel does not consent us to this point, but in compensation a designed space is waiting for us!"
---
Delightful hospitality
"Pleasure to meet you Marcel, thanks for your excellent company and delightful hospitality."
Trevor White , Director of The Little Museum of Dublin, Ireland, August 2013
---
Thank you
"Thank you for the pleasant stay. Your house is marvelous, with love to every detail and your warm hospitality is one of a kind.
I like to come back to your house and my favorite city from now."
---
Dear Marcel
"Thank you again for all. It was just wonderful to be with you, to be in your house. We will never forget this experience. Everything is good for us like that and we are sure that you will see us soon again. Take care Marcel."
---
Center of Amsterdam universe
"Dear Marcel! Thanks a lot! We had stunning vacations with you! We have found our home in Amsterdam! First, appartments location is superb – Leidsestraat/Leidseplein, one of the main and beautiful streets of Amsterdam. The street is full of top-quality shops, cafe and other nice counters. Next to Marcel's house you can take a canal bike to swim over the wonderful canals. You can have unforgettable experience visiting oldest cinema in Europe just around the corner, which is also part of the house. In just 5-10 minutes walking you can reach the famous museums – Rijks Museum, Van Gogh Museum.
Marcel's apartments are very roomy and comfortable. The Marcel's personality is so magnetic and special! Marcel hospitality is amazing, he is very friendly and very helpful. We highly appreciate Marcel's contribution to our trip!"
---
Like a Museum of Modern Art
"When spring arrived we decided to welcome the young herrings (the maatjes) and other delicacies in Amsterdam.
We are staying at Marcel's Creative Exchange, a wonderful place right in the middle of the city. Our flat has a view on Prinsengracht. The tram below goes right to the station or the Rijksmuseum. Staying at Marcel's is like living in a museum of modern art. He has carefully chosen every piece. The light plays just like on the old dutch maters' paintings. Definitely, Amsterdam has a very special light. Marcel took me to the very top of his house to see the perched garden roof and we went through the attic to the cinema he cares for. He renovated De Uitkijk where you can enjoy an exclusive selection of Art&Essai films. Classics of French cinema for instance as a special wink to both of us. A perfect stay."
J.G. , French cineast, Paris
---
Belated thank-you
"I was one of the lucky people that had the complete pleasure of residing in your establishment for a week. I was with my boyfriend at the time and we were both deeply effected by September 11th. In fact, you were so understanding that you were so open to our schedules. A week or more later, we came to your guesthouse, shellshocked and sad. (My father was in 7 World Trade and survived. Not only did you reach out to us with open heart, you were a great Ambassador for Amsterdam. I remember waking up to America's National Anthem. I am very grateful that we left a smoldering city and into your arms."
---
Marcel's exuberance, love of art and Amsterdam are beautifully contagious!
"I stayed at Marcel's place for 3 weeks in May (studying at a course), and I could not have asked for a better place to stay and enjoy Amsterdam… It is a unique experience, stepping into an established and well-known artist's studio and home, and having the benefit of a local institution like Marcel (who seems to know everyone and everything that happens in Amsterdam) who was so incredibly warm and hospitable – completely made my trip to Amsterdam.
I thoroughly recommend Marcel's Creative Exchange to anyone who is turned off by bland, sterile large hotel chains, and want to experience what it is like to live with an incredibly colourful, friendly host who regales you with stories from some of his amazing life experiences. Marcel is incredibly energizing, and his love for his city (and his beautiful art) is incredibly contagious as you see the city through the lens of his tips, personal contacts at restaurants and cafes, etc.
I loved the fact the place is perched on top of the oldest cinema in the Netherlands (and you get to watch movies there for free as Marcel's guests)… Loved additionally the cozy rooms (I had the 1 bedroom suite for 2 weeks and for a few days moved to the single room downstairs) – and the location is just incredibly perfect on Leidsestraat.
Really – I intend on staying at Marcel's each and every time I return to Amsterdam.
Thoroughly recommended for the independent-minded traveller who values interaction with a great host, and likes casual luxury."
---
Unique Experience
"If you search a magic, perfect, beautiful place. If you want to fell like at home. If you serach a strategic position. If you love design. If you want to live a unique experience…At Marcel's Creative Exchange you will find at 100%.You can feel harmony in every corner of this house. It's the firts time that i found abroad a solution so perfect.
I'm totally in love with this house in the centre of Amsterdam .. walking you can reach all the interesting and beautiful parts of this city. Moreover The host, Marcel, is one of the most interesting, nice, helpfull person that i ever met.
He can suggests you the best to do in the city. I miss this house , Marcel, Amsterdam … so much!!!!!!! I ll never forget it !"
---
Great find, we'll be back
"Marcel is a jewel! His advice, restaurant recommendations, knowledge of this fabulous city and cheerful helpfulness made our trip an outstanding vacation. His home is so unique and comfortable. Art surrounds you everywhere and brings out your own creativity. We felt very welcomed and had plenty of privacy too. The location could not have been better, we were able to walk everywhere we wanted. Great find, we'll be back!Worth noting: Marcel has coffee waiting for you but does not serve breakfast, however you're in the pancake capitol of the world, we enjoyed all of the breakfasts we had at nearby restaurants. Also, there are a lot of stairs to get to the rooms, it didn't bother us, but might be an issue for some people."
---
So friendly, and helpful
"This is the best place to stay in Amsterdam. Marcel was so helpful and friendly. The location was perfect. The price was very reasonable. I was so excited to stay in a proper Amsterdam house. You must stay here if visiting the beautiful city."
---
Amazing
"We were 3 couples on a weekend trip to Amsterdam. We had originally booked Marcel's, but cancelled it owing to popular vote in the group. Instead, we foolishly booked a hotel in the middle of Red Light District. Needless to say, it turned out to be disastrous. Everything from location to cleanliness to everything was wrong in that hotel.Next day morning we called Marcel up asking if he still has availability. He did and I went to his place right away and we talked for some time, and he decided to give us rooms. As it turns out, we had a great time after that and Marcel pretty much saved our Amsterdam trip!
Marcel's place is one wonderful home. Very artistic, very stylish, and amazingly organized. The rooms are extremely comfortable. You can read about rooms from several other posts, but the charm of the place is Marcel himself. Once the comfort sets in, Marcel is just a great guy to talk to. He is so talented and it can be seen in the interior design of his house. This place isn't a B&B, so don't expect a cooked breakfast. There is a kitchen available with a coffee machine, microwave oven, and china and cutlery.
One thing we really enjoyed was an evening spent on his terrace garden. He gladly allowed us to use it and the weather was perfect as well.
All in all, a great place, a great guy, and if he likes you – he will be a great host! I highly highly recommend Marcel's Creative Exchange for a place to say in Amsterdam."
---
Un lugar unico como Marcel
"Paramos con una amiga en su casa. todo fue perfecto una union de confort. diseño, hospitalidad y los consejos de Marcel.. un hombre encantador que te hace amar Holanda. mas que recomendable su casa y compania espero volver en algun momento…"
---
An experience of Amsterdam unlike anything you will find in a hotel!
"We are a couple who stayed with our teenage grand-daughter in Marcel's apartment for 5 nights. His attention to every detail of our visit was unexpected and outstanding. Because we had Dutch friends who were taking us places every day, we were not able to enjoy most of his plans for us. However, on our first free day he did plan a walking excursion that we would never have seen otherwise. Staying at Marcel's is unbelieveably safe and unique. We never even locked our doors because we were in his secure home. However, we had full privacy. The value for the amount of space we had (two bedrooms, toilet, shower, kitchen) was amazing. Marcel's art collections are everywhere. In some ways it was like staying in a museum. He also owns the oldest movie theater in Holland and took us on a private tour of it (via the wardrobe, much like going into Narnia!). It was the experience of going back in time 100 years in a matter of a couple of minutes and some backstage stairs. I'm sure not many visitors to Amsterdam will ever see what Marcel provides. On a personal side, with Marcel time is not nearly as important as people. He is so good to help you just relax, forget schedules, listen to his great adventures, and enjoy the present moment. After an overseas flight we found that was a perfect way to begin a few days of pleasure before we began to lead a conference. There are only two qualifications I would give. One is that breakfast is not included. This was definitely not a problem for us because there were fully equipped coffee-making facilities in our own kitchen and the corner bakery with fresh pastries is only a minute away. The other qualification is that there are a lot of steep stairs and no lift. At first I found this daunting but then enjoyed taking them slowly and finding that each step led us to our aerie retreat with a perfect view of the busy life on Leidsestraat. It may be that you need to make arrangements for someone to carry your luggage upstairs if you are not able to negotiate it. Our advice is: don't miss such an opportunity if you get it. You will be remembering Marcel and the Creative Exchange adventure long after you return home! Thanks, Marcel, for the memories!"
---
Excellent!
"J'ai séjourné 8 jours chez Marcel avec mon fils adolescent pendant les fêtes de Pâques. Nous avons tous les deux été enchantés. La maison est superbe, magnifiquement rénovée et meublée. La situation est l'une des meilleures possibles à Amsterdam, on peut aller presque partout à pied et en cas de besoin, le tram est à deux pas. Le rapport qualité-prix est bon (nous avions réservé la Patio Suite : 2 chambres, salle de bain + mini-patio privé, pas de petit-déjeuner mais thé et café à volonté – tout ça pour 160 euros par jour, difficile de trouver l'équivalent dans le quartier, surtout à cette période). Et Marcel s'est montré tout à fait accueillant et intéressant. A coup sûr un endroit où j'aurai envie de revenir si je retourne à Amsterdam!"
---
Most amazing place I've stayed at
"Very stylish, but still feels like home (better to say – the home you would like to have). The powerful story of the building, what Marcel has created from it, the old cinema he has renovated.. It's not only the beautiful decoration – it's also about the guest you are able to meet there – in this sense this is a real creative exchange between guests coming from arts, everybody there had to do something with culture – artists, producer etc. Marcel is such an interesting person who can talk for hours and you will stay fascinated by him. I couldn't wish to stay at any better place."
---
No place like it
"There is simply no place like it. Marcel's Creative Exchange is totally unique, the accommodation is beautiful and stylish and the personal touches added by Marcel to your stay (guides, personal recommendations etc) makes for a really special holiday experience. Don't even think about staying at a local faceless hotel, you'll kick yourself if you miss out!"
---
Institution
"Marcel's Creative Exchange is not a Guest house or Hotel, it is an Institution."
Scott Howard , Advertising Exectutive
---
A lesson in class, history, and creativity
"As a solo female traveller, it was important to find a place to stay which was safe and secure, tidy, and welcoming. Marcel's Creative Exchange was all of this and more. No other time in all of my travels over the years have I met a more gracious and warm host. Marcel brings with him vast knowledge of the ctiy's history and culture, along with decorated beautifully home, with touches of class everywhere. Examples of his award winning graphic designs and artwork are hung throughout the gorgeous home. I stayed in the Garden Suite, which had its own patio. The amenities were more than adequate, the bed wonderfully comfortable, with no concerns about safety or security. Marcel sat with me on my arrival (earlier than one would be able to arrive if staying at a hotel) and asked me about my interests, and devised an itinerary for me, complete with favourite bistros, breakfast places, etc. He offered me free tickets to the wonderful historical movie house. As they say, location location location! I was exactly where I needed to be to see it all, within walking distance (along Prinzengracht) to Anne Frank House, Van Gogh Museum, canal boat tours, floating flower market, and many more 'must see' points of interest. I would highly recommend Marcel's Creative Exchange to anyone travelling to Amsterdam, and in fact, would not stay anywhere else. Amazing value for the money, and knowing what one gets in Europe size-wise for hotel rooms, this is a far better choice. Bravo Marcel for offering such an amazing home and wonderful experience. I shall return, and have already recommended your lovely home to friends and colleagues."
---
---

"A cool, modern guesthouse with a cool (slightly exentric host). It is right in the center of town, calm and quit at night. We stayed in the Patio Garden Suite – a good size, with a roomy modern bath. You get personal service, and you can sit down and chat with the owner about lesser-known places to go, and how to avoid crowds at the tourist trap."
Travel Saturday Guardian
---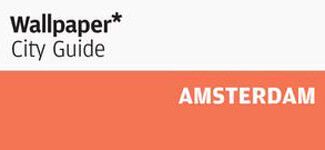 "Once an acclaimed graphic designer, Marcel van Woerkom opened up his 17th-century townhouse as an artists' retreat 35 years ago. The three rooms hung with original artwork now have a cool retro feel, particularly the Style Room."
Wallpaper City Guide Amsterdam
---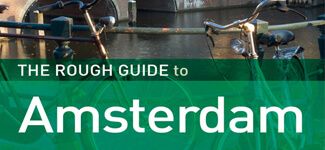 "Well-known, popular boutique hotel, run by an English-speaking graphic designer and artist, who attracts like-minded people to this stylish restored house. Three en-suite doubles available for two, three or four people sharing. Relaxing and peacefull amidst the buzz of the city, with regulars returning year after year, so you'll need to ring the bell well in advance in high season."
The Rough Guide to Amsterdam
---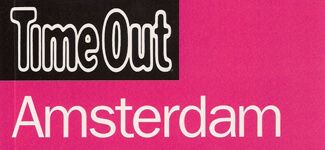 "Graphic artist Marcel van Woerkom provides a creative exchange in his pristine city-centre home, where three en suite rooms are available. Van Woekom's favourite art is on the walls; all of it by him or his friends. Guests with an appreciation of creative arts are especially welcome. Breakfast isn't included, but that's hardly the point. You're advised to book well ahead."
Time Out Amsterdam
---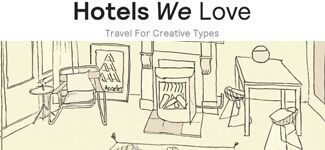 "Throughout the house you'll find great examples of Marcel's graphic design from his long spanning career – ranging from typographic-led titles work for local Dutch television stations to posters he designed for the LA Olympics back in 1984. This is really what sets Marcel's apart – the combination of personal touches and excellent taste."
Read the full review on hotelswelove.com!
Hotels We Love
---
"The owner, Marcel van Woerkom, a renowned Dutch painter and graphic designer, in the late sixties started the restoration of his guesthouse and realised a friendly "home" for visiting artists and tourists from all over the world."
Somewhere Unique
---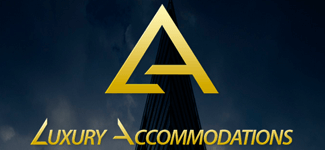 "Featuring a funky contemporary design with a 70's influence, Marcel's Creative Exchange is a smart accommodation choice for the hip and cool. Centrally located in Amsterdam's Leidseplein (Leiden Square), this intimate boutique hotel boasts three beautiful guestrooms, each with its own character and decoration theme. Sleek designer furniture and original art objects are on display in every unit, and all come complete with modern conveniences such as WiFi and flat screen TVs."
Luxury Accommodations
---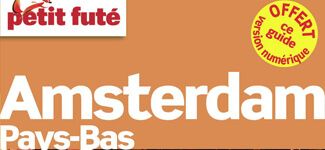 "Marcel est graphiste, artiste peintre à ses heures perdues. Voilà une option des plus originales pour votre hébergement à Amsterdam. Un lieu hybride à mi-chemin entre bed and breakfast et appartement boutique hôtel. Un emplacement exceptionnel dans le centre et dans unes des rues les plus commerçantes d'Amsterdam avec deux chambres appartement à la décoration surprenante. L'appartement est articulé autour d'un joli patio converti en jardin d'hiver… Une fois l'échelle montée, vous découvrez, en passant la petite trappe, un superbe toit terrasse. Si vous êtes chanceux, Marcel vous ouvrira les portes du plus vieux cinéma d'Amsterdam gratuitement (qui fait partie intégrante de l'immeuble), en passant par son dressing room !"
Le Petit Futé
---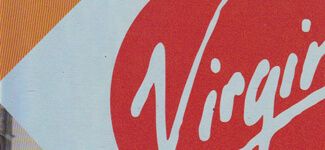 "Renowned artist and graphic designer Marcel van Woerkom offers a friendly and very personal welcome in his immaculately renovated, self-designed apartments. There are three light, modern and spacious rooms for two, three or four people; some en suite; and a private patio garden. Marcel is part owner of De Uitkijk, the city's first avant-garde cinema, and so offers free tickets to guests. He feels most at home with fellow creative types; artists, musicians and media folk. One to book early."
Virgin – A Guide – Amsterdam
---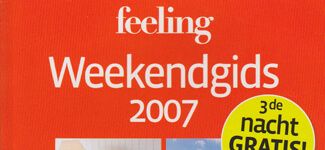 "Amsterdam, dat is genieten van het goede leven. En Marcel's Creative Exchange is een perfecte uitvalsbasis. Wie houdt van kunst en creativiteit, kan zijn hart ophalen bij Marcel. Het oude herenhuis waar hij gastheer speelt, heeft hij met zoveel smaak en creativieit ingericht, dat je de ongemakken van een oud pand er graag bijneemt. Elke kamer is hier anders en allemaal zijn ze even verassend. Marcel geeft ons een uitgebreide uitleg over zijn eigen artistieke verleden en het verleden van het huis, en dan gaan we Amsterdam verkennen. Zodra we de deur achter ons dichttrekken, staan we in het hartje van de stad; fantastisch! 's Avonds vallen we uitgeput neer op het zalige bed. En pas 's morgens herinnert een voorbijrijdende tram er ons aan dat slapen echt wel tijdverspilling is in Amsterdam."
Feeling Weekendgids 2007
---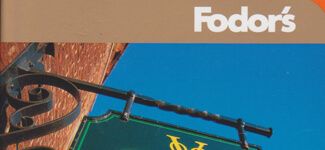 How would you like to stay in a renovated 17th-century home decorated with fine antiques and original works of art, located in the heart of the city and all for a sweetly gentle price? The owner is fascinating, with mucho worldwide artistic connections and will share his information about the city and the art scene like a personal mentor. Internationally renowned artist/designer Marcel van Woerkom has been renting rooms in his house since 1970 and has since hosted royalty, travelers, and artists from a variety of disciplines. All guests surely drool over the moderne interiors with their furniture from Charles and Ray Eames, Alvar Alto, Philippe Starck, and Marcel Breuer. Because of the location on the Leidsestraat next to De Uitkijk, Amsterdam's oldest existing art cinema you're right in the thick of things and can watch the city from a balcony."
Fodor's Amsterdam
---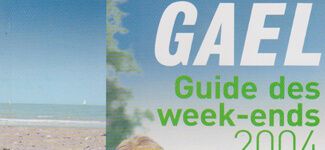 "Marcel van Woerkom, septuagénaire énergique, amoureux de l'art er des idées plein la tete, achete en 1970 une bâtisse séculaire qu'il transforme en un bijou de boutique hôtel, caché entre les boutiques de la Leidsestraat, pile au centre d'Amsterdam.. Marcel investit tout son temps et son imagination dans la restauration des très chambres, les aménageant avec des classiques du design, car il souhaite toucher un public de créatifs : "Pour moi, il est important de recevoir des hôtes qui apportent avec eux de bonnes vibrations ", affirme-t-il. Depuis, comme son nom l'indique, cette maison d'hôtes a évolué jusqu'à devenir le carrefour d'artistes des quatre coins du monde. Cela dit, tout le monde est le bienvenu dans ce boutique hôtel, proche de ces deux temples de la culture que sont le Rijksmuseum et le Stedelijk Museum.
Gael Guide des week-ends 2004
---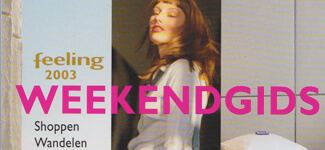 "Naar juweeltjes moet je af en toe goed zoeken, en bij Marcel's Creative Exchange is dat niet anders. Het gastenverblijf ligt namelijk een beetje verscholen tussen de winkels van de Leidsestraat, pal in het centrum van Amsterdam. Marcel van Woerkom, een energieke zestiger, kreeg het eeuwenoude pand in 1970 in handen. Omdat hij bergen tijd stak in de restauratie en de drie kamers met designklassiekers heeft ingericht, wil hij het graag een beetje selectief houden. "Het is belangrijk dat mijn gasten goede vibes binnenbrengen", vindt hij. "Wie hier ook logeert, de relaxte sfeer moet bewaard blijven." Zoals de naam al aangeeft, is Marcels gastenverblijf uitgegroeid tot een ontmoetingsplaats voor kunstenaars uit alle hoeken van de wereld. "Marcel zou de naam van zijn website beter veranderen in Marcelinheaven.com", liet een enthousiaste gast weten. En daar kunnen we het alleen maar mee eens zijn.
Feeling Weekendgids 2003
---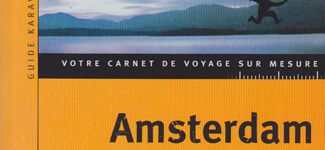 "Marcel van Woerkom est un artiste reconnu qui propose très chambres à louer dans sa maison entièrement décorée par ses soins. L'endroit est superbe – clair, moderne et calme, meubles design, patio – en plein centre. Jetez un coup d'œil sur son site internet. Attention le maître de maison n'accueille pas n'importe qui, mieux vaut exercer une profession artistique, ou avoir beaucoup voyagé et surtout avoir le sens des bonnes manières ! C'est l'échange avec ses hotes qui motive Marcel à louer des chambres, si vous êtes prêt à partager vos expériences, contactez Marcel en n'oubliant pas de vous y pendre à l'avance."
Karavel.com – Amsterdam
---